Refernece from proffessionals
X-BALL is used in our self-service laundry and we have good experience with it. We can use less detergent when washing, thanks to softened water, the laundry is better washed during the scrubbing process and especially rinsing while saving the environment. X-BALL is a good help in the home or on the laundry.
Peter ReaLaundromat, s.r.o.
Customer referrals
• "I live in the middle of Slovakia and we have very hard water, which means that washing powder has always remained in the washing machine. On recommendation from my brother I tried X-Ball and tried to brush my blanket from my pets (2 x dog + cat). On my pleasant surprise, blanket was without hair, fragrant and the powder was completely dissolved .'' (Zuzana Č.)
• "I have been using a washing machine for 5 years. Then I got the X-Ball from my husband. Since then I have been running a round twice a week. I ceased to use chemical water softeners. After three weeks, I found the loose waterstone on the filter. He created a continuous soft coating on it. Here there were slices of harder stone. The filter I simply cleaned under running water. Over time, these deposits were less and less until the washing machine was completely cleaned. "(Ivana P.)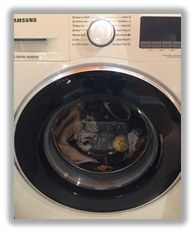 • "I have three children and always have plenty of laundry to wash. I spend 3 to 4 times a week colorful, heavily soiled laundry. To remove stains, I had to use increased doses of detergent that triggered allergic reactions to the skin of one of my children. With an increased amount of detergent, I noticed a negative effect on the color fastness of the laundry. In addition, after washing, stains of insoluble powder remained on some garments. When I started using X-Ball, I reduced my laundry dose by 1/3 as recommended. Even a reduced amount of powder created rich foam and removed stains from food and drink as before. I have been using X-Ball for more than 6 months and my lingerie keeps fresh colors. "(Zuzana D.)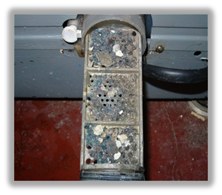 • "I'm trying to behave ecologically, so I decided to buy X-Ball. I use 30% less powder than the recommended dosage. I do not use or use tablets to soften water or soften. Nevertheless, the linen is clean, soft and smells good. "(Mary S.)
• " After a short-time washing with X-Ball, my 20-year-old washing machine began to release pieces of waterstone. "(Anna N.)
• "We have very hard water. The waterstone quickly destroyed the flushing valve in the toilet tank. We had to change it almost every year. I put the X-Ball in the tank and waited for what was going to happen. A few days later, the water flushing stopped creating waterstone on the flushing device. He changed to the gray coating that covered the ball. I just washed it under running water and put it back into the tank. The flushing has been working reliably for over two years ... "(Juraj G.)
• Despite the use of polish tablets after each dishwashing operation, white stains remain on the glass. Since I'm in the X-Ball, my glasses are shining as new. If I have something to say, I would like to choose the color of the ball which I like. "(Táňa L.) ★★★★★ 5/5